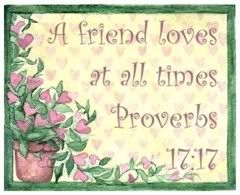 We really don't like it when we have to "fall behind" with the time change. Most people get an extra hour of sleep, but not us! Caleb wakes up at 5 am every morning, so now he wakes up at 4 am. We actually like the "spring ahead" time change much better.

The toilet in the hall bathroom broke tonight. The handle snapped and the valve isn't working. Olaf is fixing it as I write this. The children are going absolutely nuts behind me. The decible level in this house could compete with a rock concert right now. They are having fun though. The house just shakes as they run through it. I am so grateful that my children play so well together.

We don't participate in Halloween, so we have turned the light off and covered the oval window in our front door. I also hung a sign on the door that says "No Candy" just in case some kids come up to a completely dark house. Our doorbell is disconnected, and so far no one has knocked. Grace doesn't even know there is such a thing as Halloween. I'm grateful for that. Caleb has been doing Halloween things since the beginning of October in public school. I am so glad it's over for this year.
Well, I need to run and get my children into bed. Please sign my guestbook or e-mail me to let me know you've been here! Thanks so much!